Climbing vertical sandstone rock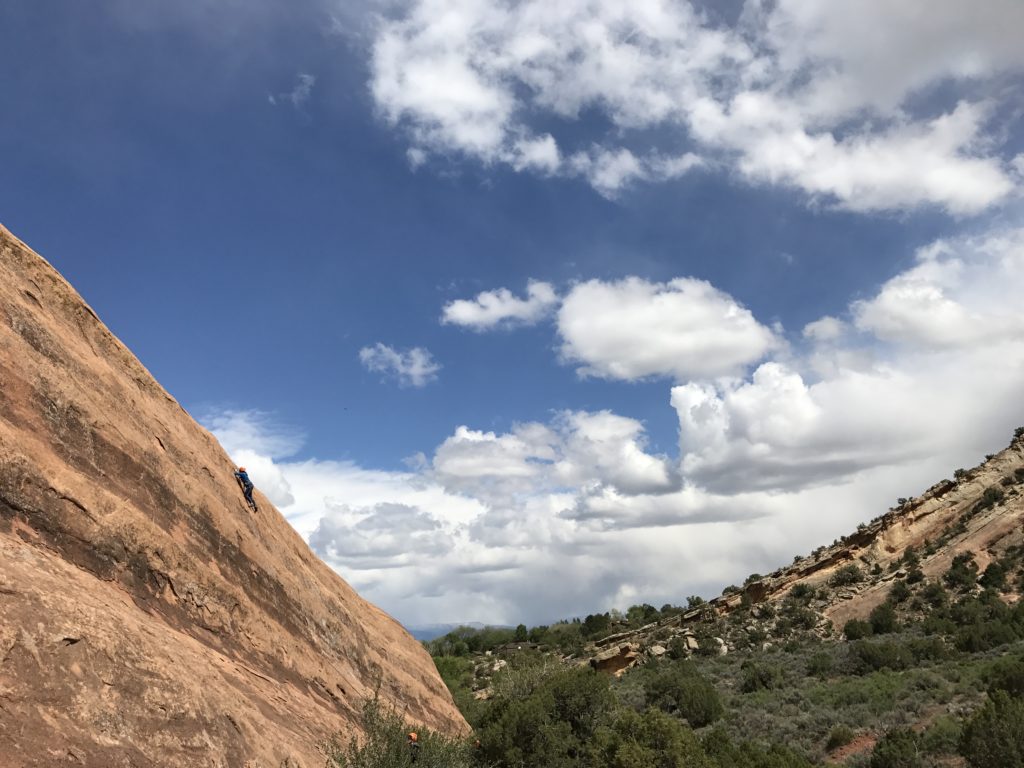 The Monument is filled with rock climbing possibilities with moderate to advanced routes.
One of our favorite locations is Lower Monument Canyon. With routes from 5.7 to 5.12 it offers a lot of options for new or experienced climbers.
For more experienced climbers, try your hand at steep vertical cracks at one of many crags such as Liberty Cap buttress or Tiara Rado. While many climbers drive hours to a location such as Indian Creek in Utah, you can find many quality sandstone splitters and corners to keep you busy for days. And chances are you won't see a soul. Plus, there's a multitude of great desert towers to climb such as the popular Otto's Route on Independence Monument.
Let us help you pick a great rock climbing adventure in the Monument.
Season
Year Round
Difficulty
Easy to moderate
Prices
Half Day
$275 for 1 person
$25 for each additional person
Full Day
$375 for 1 person
$50 for each additional person
For prices on groups of 6 people or larger, contact us for group pricing.
See Desert Towers page for rates for tower climbs.
All of our climbing trips are private, custom trips during which you get your personal guide to tailor the day to your needs and desires. That also means you have great flexibility with the starting time and meeting location.
Ratio: 6:1 for single pitch climbing, over 6 requires a second guide.
Ratio for Multi-pitch/Desert Towers: 2:1, over 2 requires a second guide.
Contact us for group rates.
Call 970-319-0656 or email at climb@glenwoodclimbing.com