A historic route in Colorado National Monument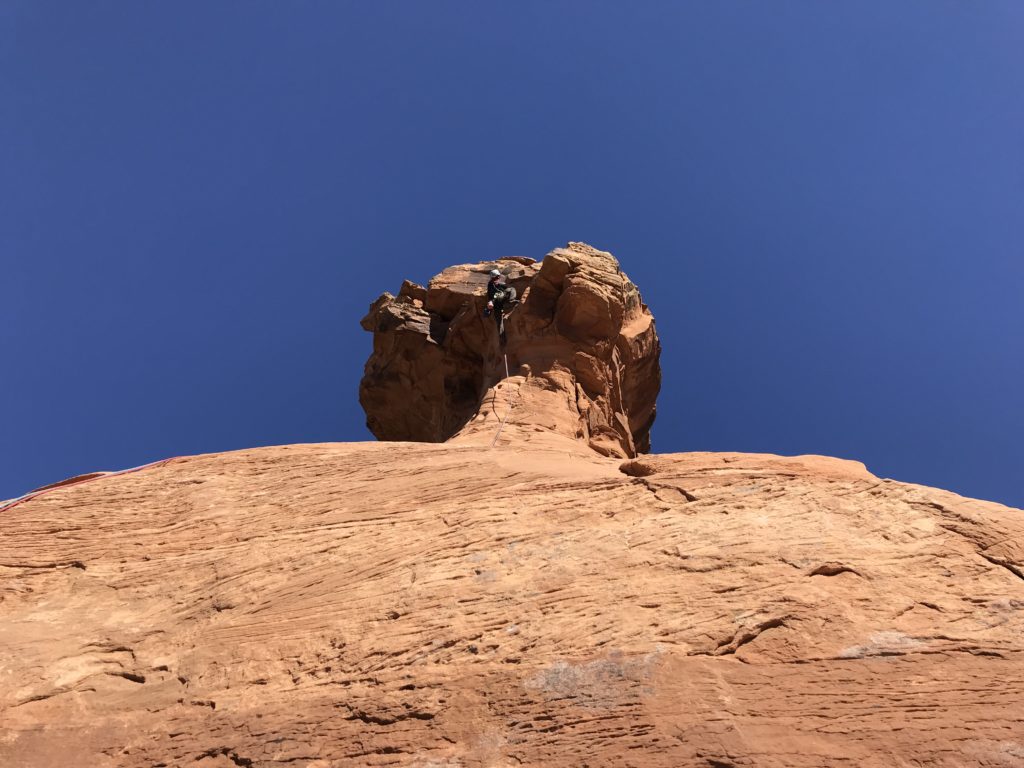 Otto's Route was first climbed by John Otto in 1911. Otto wasn't a climber and instead used his skills as miner to carve steps and drill holes for pipes which he used to ascend the 400 foot tall Independence Monument, in the heart of Colorado National Monument. Otto's pipes are gone but his tactics enable climbers to make their way up this prominent desert tower at the relatively moderate grade of 5.8. While most of the climbing is easier than 5.8 a couple of difficult sections over the four to five pitches climbed earn the rating.
This is a full day adventure with a 2.5 mile hike through Lower Monument Canyon. Then, climbing the tower can take a few hours or more, depending on your speed, ability and time taken to enjoy the views into Wedding Canyon, the site of Otto's wedding for his illustriously short two week marriage. Once on top, enjoy the views of the Monument and Grand Valley and then descend via rappel before making the hike back to the car.
Ratio: 2:1, over 2 requires additional guides
Cost:
$375 for 1 person, $100 for additional person
Call 970-319-0656 or email at climb@glenwoodclimbing.com